Since today social media and networking has become a platform for education, information, technology, motivation and entertainment it is crucial to make videos like professional to attract viewers.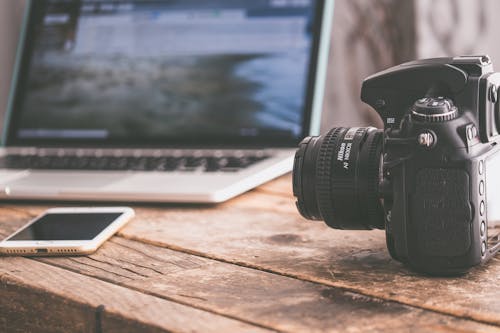 A great video is needed for content creators, influencers, marketing professional and mostly for youtubers to make in impact and shine so it creates a need for feature-packed video editing software.
Here we'll discuss the best 5 video editing software which can help you to make professional like videos and that too with very little knowledge and it can installed in your pc as well.
Video Editing Software
|DAVINCI RESOLVE 16
|SHOTCUT
|VSDC VIDEO EDITOR FREE
|IMOVIE
|OPENSHOT
It is one of the widely used video editing software which has been used in many big time Hollywood movies such as The Martin, Deadpool2, Avengers, Infinity War and John Wick 3 for video and sound effect, visual effects, color grading and several other screen effects feature.
Besides the paid version it also has a free version with many wonderful features like color correction and video resolution conversion from normal to 4K resolution.
The interface offers seven tabs – Media to import files, Cut, Edit (to modify sound and tracks of your choice), Fusion (for visual effects, Color (to tweak color profiles), Fairlight (to mix audio tracks) and Deliver which to export your final video production.
Even if you are a new to video editing software this software has been designed in such a simple way that you can easily use the options to import your raw videos, split the clips to add some effects, crop the vide frames, adjust playback speed, enable camera stabilization, use lends correction and zoom, apply transitions like motions, blur effect, dissolve, venetian blinds etc. It also has the feature to add and position the text tiles throughout the video, you can check the audio track meter to prevent clipping and many more.
The Fusion and Color pages are where you can apply visual effects such as highlights, ripples, film grain and adjust color. You get a flow chart like interface where you can drag and drop effects and color profiles in your preferred sequence for the entire length or specific portion of a track. Besides all these features you can also fine-tune individual color channels, gramma level etc.
Minimum system requirements
• Windows 10 Creators Update.
• 16 GB of system memory. 32 GB when using Fusion.
• Blackmagic Design Desktop Video 10.4.1 or later.
• Integrated GPU or discrete GPU with at least 2 GB of VRAM.
• GPU which supports OpenCL 1.2 or CUDA 11.
• NVIDIA/AMD/Intel GPU Driver version – as required by your GPU.
• A minimum NVIDIA driver version of 451.82 is recommended.
SHOTCUT is an open source video editor software. It is based on the FFmpeg library which supports various audio and video file formats including MOV, AVI, MKV, MPEG, WMV and FLV. You can add your own customized images in file format in BMP, GIF, JPEG, PNG, SVG, TGA etc while editing. Videos of different resolution and and aspect ratio can also be customized as per your choice up to 4K at 60fps.
The SHOTCUT software has interface with preview, timeline and filter panel however layout can be customized with multiple tab options as your convenience to edit videos and clips.
Its filters library has over 100 video and 20 audio effects that let you crop and resize a frame, blur a part of the screen, introduce distortion as well as adjust brightness and black levels, colors, contract and saturation. You can also fade in and out, flip the video apply a gradient, use lens correction, film grain and more.
This is a comprehensive multimedia editor packs almost every too you would need to create professional looking productions. It supports formats including AVI, MP4, MKV, MPG, WMV, 3GP and FLV in video; mP3, WAV, WMA, FLAC, PCM, OGG, AAC, M4A and AMR in audio, as well as BMP, JPG, PNG, PSD, ICO and TIFF in image files. With VSDC, you can create 120fps videos in up to 4k resolution and you also get tools to convert audio and video files from one format to another.
The software also allows you to create slideshows, import video files from your PC, use its built-in video capture tool to directly record footage using your webcam and even a screen-capture mode for PC-based tutorials.
VSDC interface is very user friendly and easy to use and navigate. Left you have the option to import a project and preview pane in the middle along with properties in the right pane. It has option to add visual and audio effects.
This video editing software comes pre-installed in the iPad or MacBook. It is simple to use will offers all the feature of your video editing need. It allows you create crisp videos in up to 4K resolution, apply color filters to your productions, fix shaky videos and even use green-screen (croma) technology to add exotic backgrounds behind your subjects. It also offers to create video-in-video and split-screen edits for your YouTube channel.
If you shoot a video using iPhone to shoot videos, the entire process becomes seamless: iMovie software automatically accesses photos, videos and audio clips from your iCloud account and it inter-operates smoothly with its app version for iPhones. This means you can start your edit on your mobile itself and also continue with the projects on your iPad or Macbook.
For video editing guideline and learning you can visit support.apple.com/imovie. There are lots of tutorials available in YouTube as well.
OpenShot is also an open source video editing software that comes with feature like video trim, resize and rotate videos. It supports a wide range of formats, including AVI, MOV, MP4, Motion JPEG and WMV as high as 4K at 30fps. It allow your to import images and musics in JPG, PNG, BMP, TIFF, MP3, WAV and FLAC formats to create a custom movie slideshow.
The user interface has a project pane where you can import photos, audio, video in to the editor for quick access, a timeline onto which you can drag-and-drop files and the preview pane shows you that how the final output will playout. These panels are dockable which means you can click and drag to record them as per your choice.
Post importing your files such as videos, photos, images and audios, you can also insert text frames, transitions and 3D animations onto the timeline. It offers you more than 40 customizable title templates to display a film's rating, subtitles, text overlay and credits. Openshot even gives you a choice of over 150 2D and 3D transitions with the option to adjust their length, transparency, brightness and contrast.
While editing video tracks you can resize the frame, add fade in / outs, apply and animation, make a video play in reverse and even change the play back speed for each clip. It may not have much options to edit the audio track but allows you to separate the audio from the video clips.
Good to know –
How to Scan, Copy and Print Documents from Mobile Phone?
5 Best Free Professional Video Editing Software with great Features
………………………………………………………………………………………